Brilliant Partners with InstallerNet to Provide Smart Home Automation Installation Services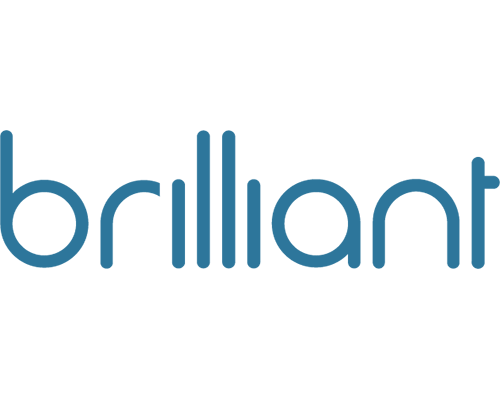 January 8, 2019 12:00 am
The partnership will offer Brilliant's customers access to professional installation services through InstallerNet's nationwide network of certified installers specifically trained on the installation of their products. With InstallerNet's easy online scheduling, customers can make appointments at their convenience through the website, or call customer service directly to schedule installation. InstallerNet representatives will then select a fully trained local installer from its network and coordinate the entire service experience. "Brilliant's innovative smart home technology is designed to be easily installed by homeowners and individuals, however, we know that not everyone will have the time or desire to do it themselves," said Michael Williams, VP of Marketing at Brilliant. "For customers seeking a turn-key experience, we are excited to offer an enhanced level of service through our partner InstallerNet who has expertise managing small and large-scale installations and who we can trust to provide the best experience possible with our products." "We are excited to be partnering with Brilliant and to be able to offer their customers home installation services by qualified professionals," said Bill Ali, SVP, Sales and Marketing for InstallerNet. "Our network of trained and certified installers gives customers piece-of-mind that the installation will be done right the first time." Installation service performed by InstallerNet is backed by an industry best lifetime labor warranty. Learn more at InstallerNet.com.
About InstallerNet
InstallerNet is an installation solutions provider for the consumer electronics industry delivering content, technology, services, and logistics to CE retailers, manufacturers and installers. The company specializes in merchandising and coordinating consumer electronics installation services through the nation's largest network of independently owned home and mobile electronics installers. It has developed a unique approach to better merchandise services through its branded InstallCard, that allows retailers to sell professional services like a gift card. With proprietary web and call-center technologies InstallerNet can provide the complete package to meet and exceed customer expectations. Visit us at www.InstallerNet.com or find us at CES 2019, North Hall 4900 or Sands 41331.
About Brilliant
Brilliant creates technology that unifies the home experience through simple and thoughtful interaction. Co-founded by serial entrepreneur Aaron Emigh, Brilliant is comprised of experienced entrepreneurs and engineers from companies such as Apple, Philips, Sonos, Cisco, Jawbone, PayPal, Palm, and shopkick. Brilliant is based in San Mateo, California, and is funded by August Capital, Miramar Ventures, The Box Group, and other prominent investors. For more information, visit www.brilliant.tech.
Media Contact:
Bill Ali, SVP – Sales and Marketing
BillA@InstallerNet.com
978-645-6435